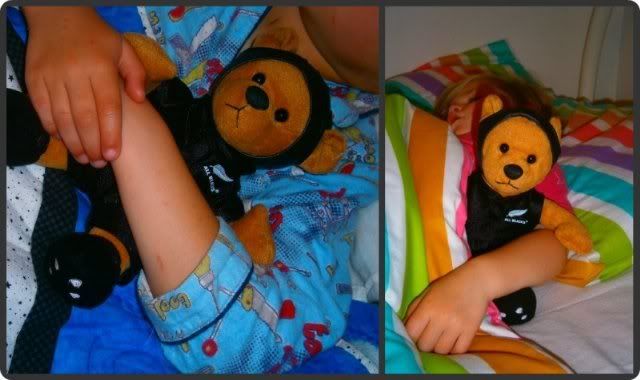 Our loyal supporters with their 'haka' bears - they don't often let them go.
Exactly a week ago, almost our whole country, of 4 million, were watching the final in the Rugby World Cup. It was between our national team, the All Blacks, and France.
It was literally a nail biting game. Everybody was holding their breath until the ref blew his whistle at full time.
The victory was ours.
By
ONE
point! (8-7)
The country was in celebration mode as soon as that whistle went. Everybody was excited, there were celebration parties and parades around the national centres.
Everyone is still grinning and so happy that our awesome team of 30 men had brought that World Cup home after 24 long years. And that sweet victory is ours for 4 years!
Those men and their coaches, and various other staff worked so hard to win that Cup. There were several heart breaking injuries throughout the tournament, but our men soldiered on, and brought the Cup home to their proud country.
CONGRATULATIONS to our awesome ALL BLACKS! You did it boys, you rock!
You can watch their spine tingling haka
here
You can read more and see lots of photos
here