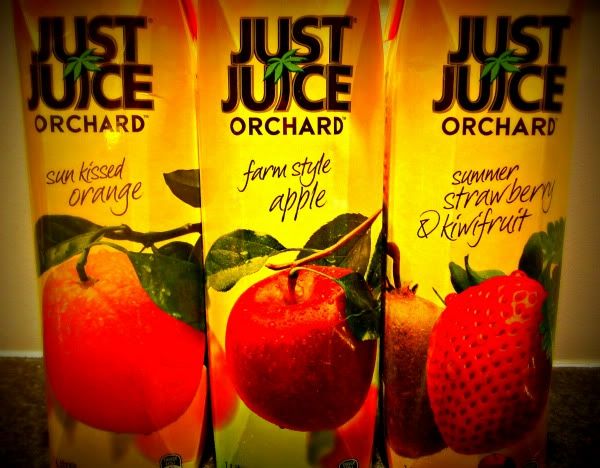 Just Juice have brought out a new range of juices, and I was lucky enough to get sent a sample to review.
These 3 juices are made from 100% juice, have no added sugar, no artificial colours or flavours, and have no preservatives.
The Sun Kissed Orange was the favourite in this house, with a simple, sweet taste, it is like you are drinking orange juice you have just squeezed! We will definitely be buying this in the groceries!
Farm Style Apple was the second favourite, with a crisp apple flavour, and a tang like real apple juice should have!
The Summer Strawberry and Kiwifruit was not so popular in our house, with it being a bit too sweet. But I would love to use it when making cocktails, I think it would be perfect for that, and I will definitely be buying it in the future for cocktails night!
Thanks Just Juice for the opportunity to sample your new juice, this household will be buying them for sure!