I've not had much motivation for quite awhile, and last night, while ironing my pillow cases, I decided to empty out the linen cupboard and put everything back in tidily and get it more organised than what it was! Was quicker than I thought, since half my linen is still drying in the carport! The weather here has been terrible, so I have lines full of towels and sheets at the moment, the weather is slowly improving and my washing pile is getting smaller, although the folding and ironing piles are growing.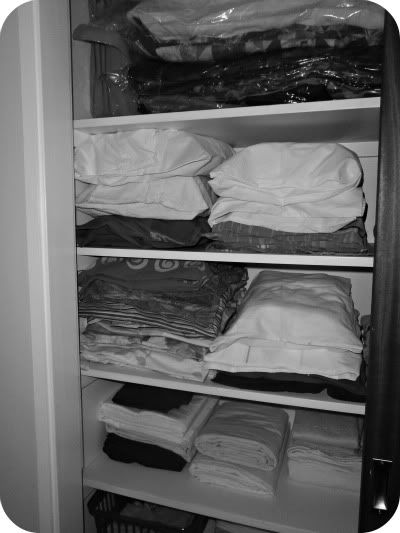 I've decided to try the sheet and duvet sets in their pillow cases idea, will be easier if the Mr decides to get all domesticated, I wont be telling him used the wrong top and bottom sheets!
Off to to grab some lunch, and then get some more cleaning up done while the kids aren't here! Here's hoping my motivation hangs around, so I can get more organising done around here!