It's meant to be summer here in little old New Zealand. But after the last week and a half, you wouldn't think so. Rainy and cold sums it up well, and it's meant to carry on next week. So our camping trip is cancelled. We are hoping to do a couple of day trips or days full of activities around here. Fingers crossed!
I turned these.....
Into these, Thank You cards for all our lovely family that bought the children gifts.
Yesterday, there was a break in the weather. It was great to see the kids playing nicely together for a few minutes at least!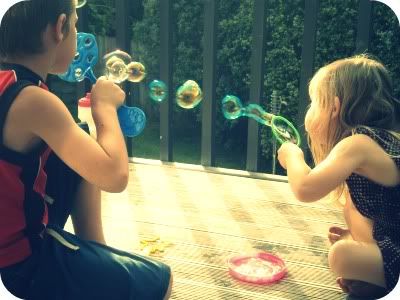 Do you think I can get away with not folding the washing, since it makes a nice bed for him?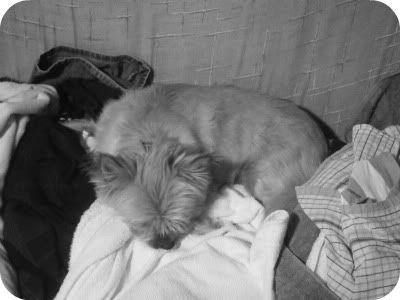 Miss 3 helping stack the firewood away, she didn't want to come inside for dinner, so dinner went cold and was waiting patiently for her to finish helping Daddy!
Hope everyone else is having a good weekend, and that your weather is better than ours!