Sorry for the terrible quality photos, the weather is horrible, and Miss Muffet has been playing with my camera settings, both of these equal bad photos!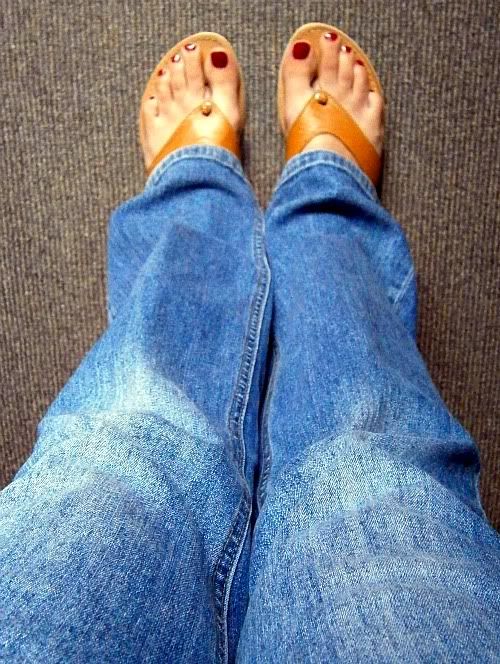 Top - Grace Hill
Jeans - Garage
Shoes - Number 1 Shoes
Necklace - Local wee clothing shop
Rose ring - Bought online, can't remember which site though!
For more Wardrobe Wednesday, go over to
Sailor Spy
Hope everyone is having a good week, I am flat tack, and have to make a birthday cake for Saturday and all sorts of other things too. My to do list s now 2 pages long, argh!