The end of summer is here. It's officially Autumn, which is quite unfair really, since our Summer didn't show it's face much at all. Currently, I am wrapped up in a woolly blanket, this morning I was making lunches and dishing out breakfast in my new, cuddly, winter dressing gown. This afternoon at Rippa Rugby, I stood in my boots, shivering on the sideline while yelling encouragement! (Which by the way, was a brilliant game that was won by the Chiefs, with a score of 9-3, and Mr 5 getting 2 tries!)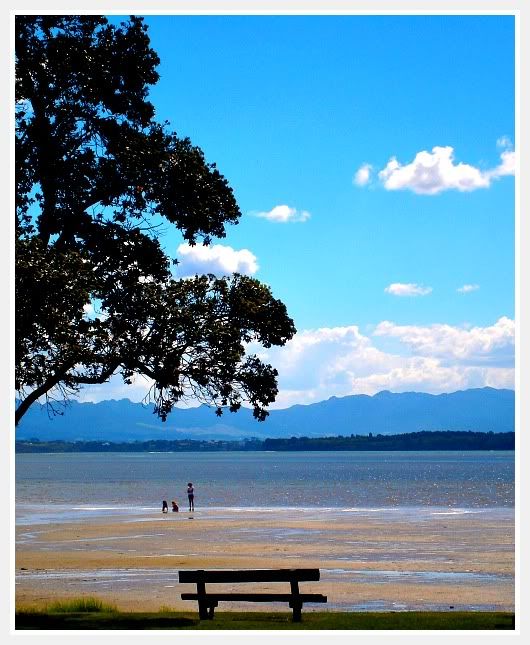 After this beautiful day last Sunday, I am not happy about the impending storm due to hit us in the early hours of tomorrow morning. We have been warned to make sure tramps, picnic tables, etc are secured down. They have also told us to make sure we have torches and radios close by.
Umm, hello, it's March. Not June/July/August. I guess I should really embrace this soup making, movie watching weather, but I'm still rather annoyed that my swimsuit didn't even leave my drawer this summer. Maybe I can bust it out at the hot pools instead?
I hope everyone has a brilliant weekend! I am off to decide what soup to make for lunch tomorrow!