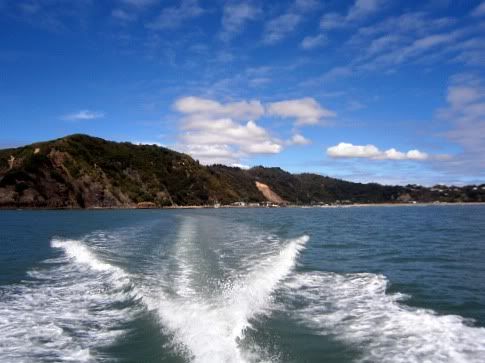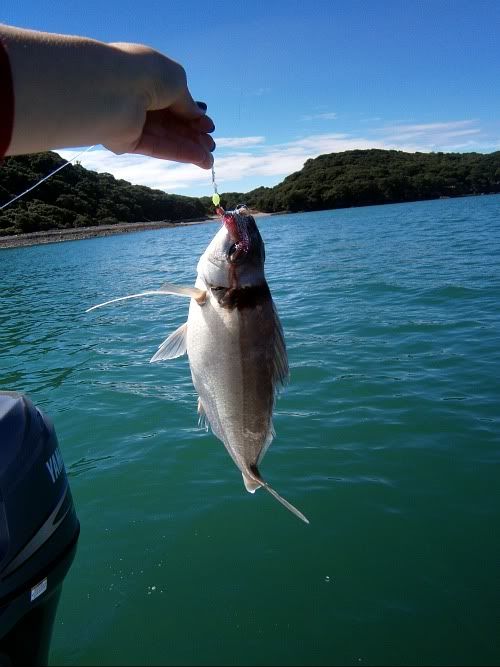 Our fishing trip with Nana and Poppa was a brilliant success. Miss 3 caught her first fish ever - and a pink one at that! She caught it on her pink rod, while wearing her pink princess life jacket! I caught my first fish in almost 20 years! Mr 5 caught the first fish of the day, and the biggest too! The kids had a turn at driving the boat, with Nana declaring that Miss 3 cannot ever get her license! We can't wait to go out again soon. We went around Whale Island, spotted a seal, and some pigeons too.
We came home with fresh fish, fresh fruit and veges and home kill beef, yum! We are so incredibly lucky!
I hope everyone else has had a great weekend.