Hasn't been overly good. I've had shingles. Ugh. Worst pain ever. We've had a few other bits and pieces going on too, but fingers crossed we are all sorted and ok now! So I've been very quiet, and didn't complete photo a day May, which I was disappointed about. So life hasn't been overly exciting, but here's some pics I've taken in the last wee while.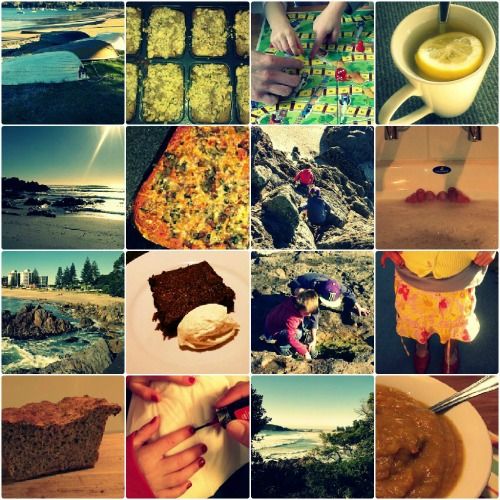 1. Pilot Bay
2. Spiced apple mini loaves
3. Games night
4. Lemon honey drinks - bliss on a sore throat
5. Main beach
6. Pizza
7. Teacher only day fun
8. Bath - bliss and required a lot lately
9. The Mount
10. Tonight's dessert, chocolate brownie
11. Rock pooling
12. Dressing up
13. No knead bread
14. Manicure - a little girl was so desperate to have one
15. The Mount
16. Pumpkin soup
I hope to be out and about more now that I'm feeling better, life will be a bit more exciting now - it's rather boring lying on the couch all day!
I hope you've had a good weekend! Have a brilliant week!